12 Panel Urine Drug Test
At Teststock, our 12 Panel Urine Drug Test is great for screening various compounds. Those compounds are Amphetamines, Barbiturates, Buprenorphine, Methadone, MDMA, THC, PCP, Cocaine, Opiates, Benzodiazepines, Propoxyphene, and Methamphetamine. Our tests will deliver fast results and are easy to use. If you need accurate drug testing solutions, then you need to purchase one of our drug screening products. We offer high-quality products that are ideal for any budget.

Order your 12 Panel Urine drug test in the comfort of your home. Don't waste another minute driving to your local pharmacy or supermarket. Save your money and your time. Shop our store today to find the drug testing products you need.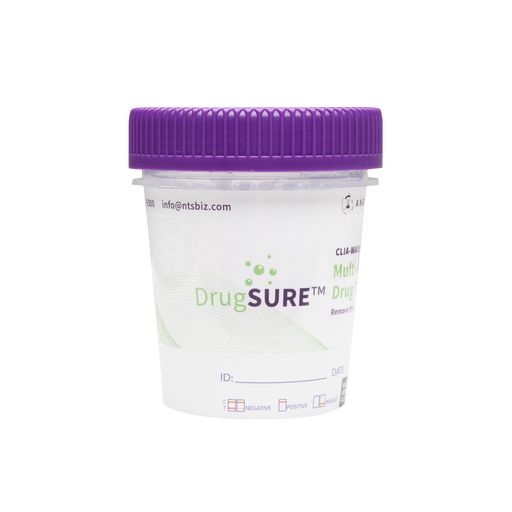 DrugSURE CLIA Waived 12 Panel Test Cup (B1201M) - (Box of 25) Highest Quality Cup on the Market with the Most Affordable Price Exclusive Tempe...
View full details
12 Panel Integrated E-Z Split Key Cup - (Box of 25) Specimen validity test options available Minimizes collector exposure to urine Performance co...
View full details